On the afternoon of June 25, the Quality Brands Protection Committee of China Association of Enterprises with Foreign Investment (QBPC) held the 2020-2021 Annual Top Ten Cases Announcement of Intellectual Property Protection in Beijing. Nearly 300 people attended the event, including leaders from State Administration for Market Regulation (SAMR), WIPO, Supreme People's Procuratorate (SPP), Supreme People's Court (SPC), General Administration of Customs (GACC), China National Intellectual Property Administration (CNIPA), National Copyright Administration, China Association of Enterprises with Foreign Investment (CAEFI), representatives of enforcement agencies, embassies, business associations, IPR research institutions, e-commerce platforms, media and QBPC members.
In his opening remarks, QBPC Chair Michael Ding welcomed and thanked all the stakeholders for their support over the years. He also expressed his sincere wishes to the enforcement agencies and member companies of the selected cases. After that, 26 selected cases were announced. This year, QBPC members nominated 63 cases, which marked a record in history. In the following session, the representatives of relevant enforcement agencies received plaques of appreciation for their efforts and contributions to IPR protection. QBPC also presented medals to member companies who nominated the selected cases.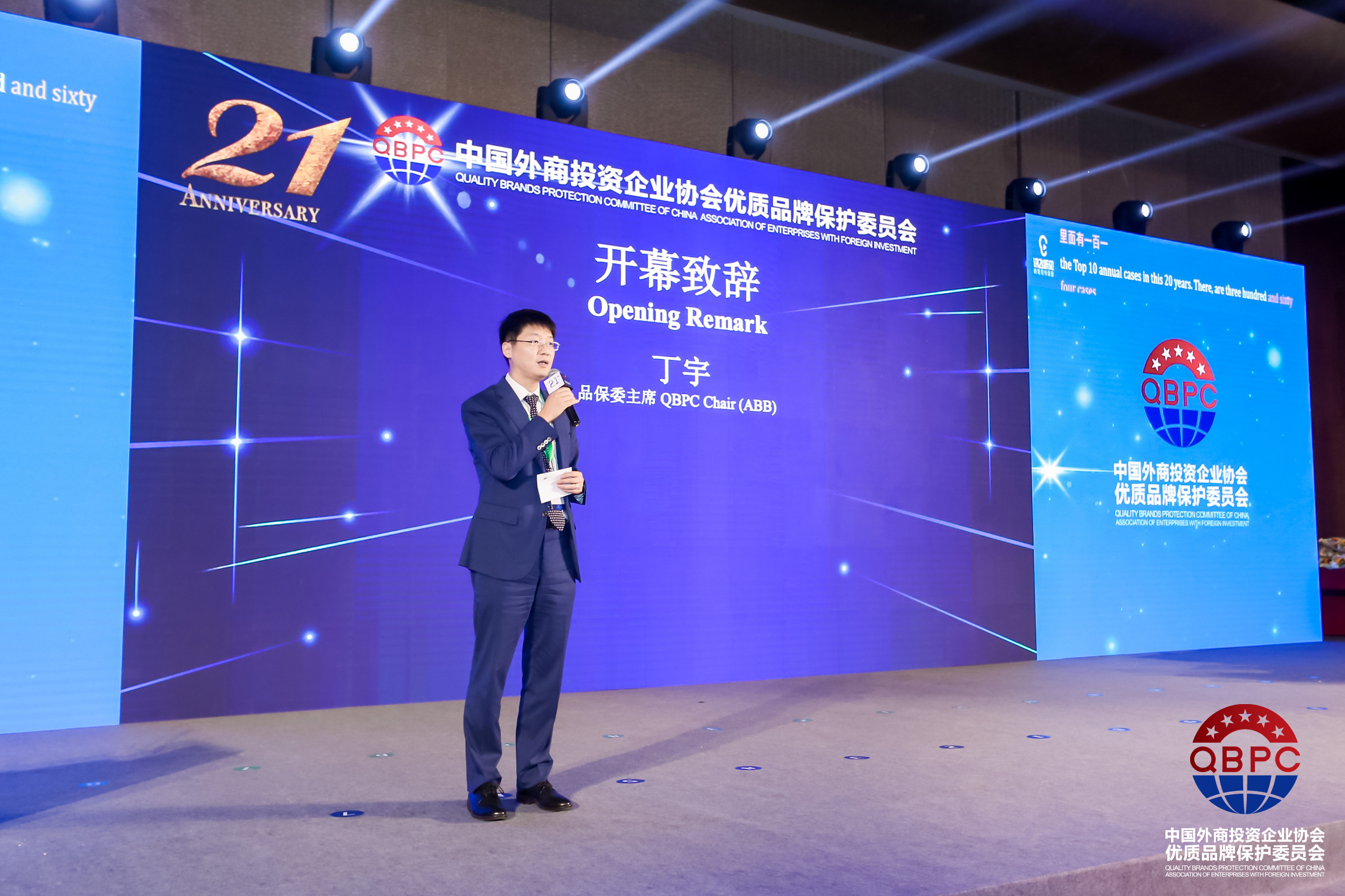 As a conclusion, Cao Hongying, Executive Vice Chairman of China Association of Enterprises with Foreign Investment, made a speech. He stressed that the Chinese Party and the government had been attaching importance to protecting the legitimate rights of foreign-invested enterprises, creating a healthy business environment, and protecting intellectual property rights. In recent years, a series of measures had been made on legislation, enforcement and judiciary with outstanding accomplishments. Over the past year, QBPC had overcome all kinds of difficulties and made unremitting efforts to promote the continuous progress of IPR administrative enforcement and judicial protection as well as the optimization of business environment in China. The announcement of annual top ten cases was a highlight of what QBPC had acheived. He hoped that QBPC would continue to play a bridging role in bringing in international experience while telling the Chinese story of IPR protection to the world IP community. He expected to see greater contributions by QBPC to IPR protection in China.