On November 7, QBPC successfully held the second edition of Workshop on Administrative Protection of IPR of Foreign-Invested Enterprises in Shanghai. The participants included representatives of administrative agencies from twenty-five provinces, municipalities and autonomous regions, and more than one-hundred representatives of QBPC member companies, foreign missions, and trade associations.. They took a deep dive on real cases from QBPC members, the fight against online infringements, administrative procedures, unfair methods for competition such as misleading trademark or trade name, among other topics.
The Opinions on Strengthening Intellectual Property Right Protection, released by the General Office of the Central Committee of the Chinese Communist Party and the General Office of the State Council in 2019, emphasized the importance of administrative protection and envisioned creating a fast resolution channel within the administrative enforcement agencies. Indeed, administrative enforcement of IPR is a unique feature of China's IP protection system. Due to its relatively simple procedures and quick reactions to infringements, it has become a handy tool for right holders and consumers to defend their legitimate interests. This Workshop aimed at creating a long-term collaboration mechanism between the agencies and the right holders so that the two sides could understand each other's methods and needs to better solve real issues faced by QBPC members.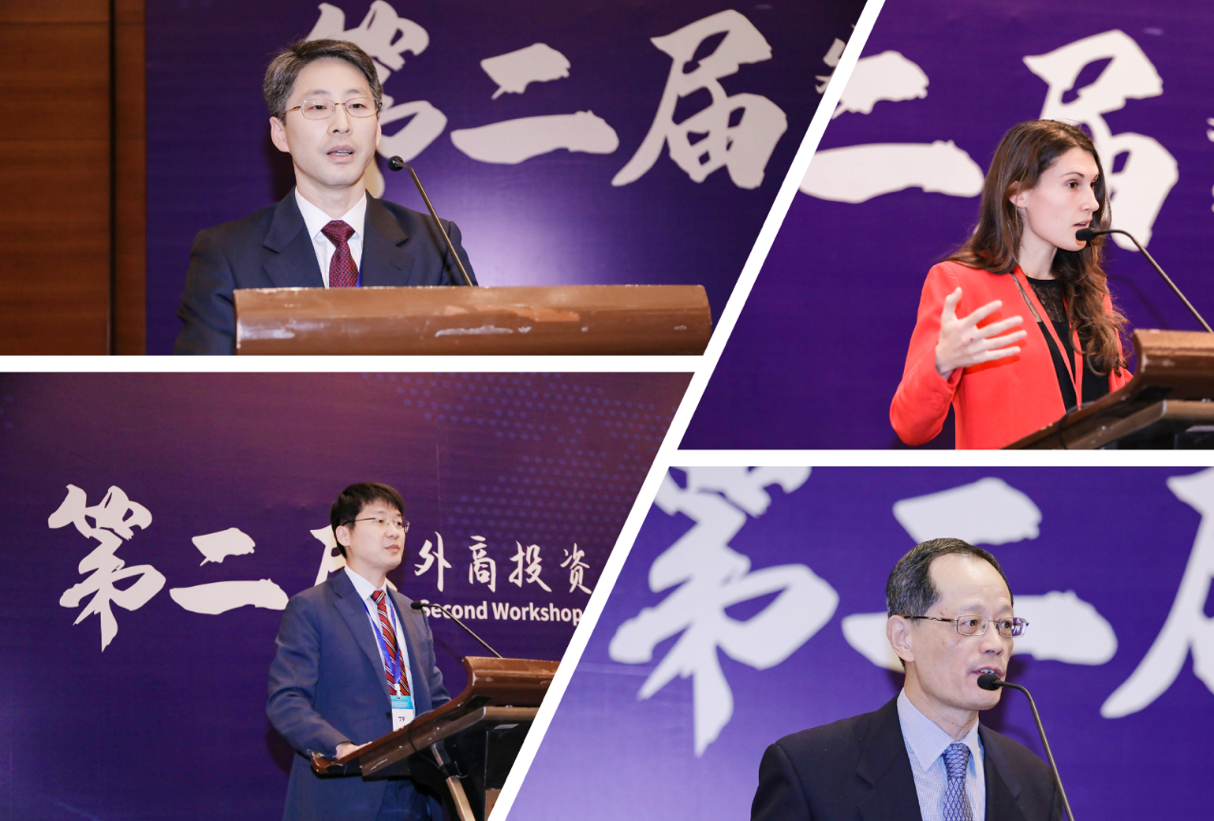 QBPC Government Affairs and Public Policy Committee Chair Sun Miao hosted the Workshop. QBPC Chair Michael Ding, World Intellectual Property Organization Office in China Senior Consultant Lyu Guoqiang, Delegation of the European Union First Secretary Hélène Juramy delivered keynote speeches. Michael Ding introduced QBPC's history and focuses to the attendees. Since its founding in 2000, QBPC has actively engaged with central and local governments, corporations and the international community, promoted administrative and judicial protection of IPR, contributed to the development of IPR related laws and regulations. QBPC has grown into a high-level platform that combines legislation commentary, policy advising and exchanges with judiciary and enforcement agencies and has contributed a great deal to promoting the rule of law in IP field. Lyu Guoqiang and Hélène Juramy highly praised QBPC's role as the international bridge and the connector between the private and public sectors. They also commented positively on Chinese government's moves on strengthening IP protection and improving business environment in recent years and discussed steps need to be taken in the future.
The Workshop also set displays for product authenticity identification. QBPC members Nike, ABRO, Allergan, BRITA, BP, Fast Retailing, Mattel, LEGO, Salvatore Ferragamo, Johnson & Johnson, Treasury Wine Estates put authentic products of their companies on display, side by side with the counterfeits, to help the attendees better distinguish the two. Technological progress and digitalization have created new business opportunities but have also given counterfeiters new tools for infringements.
Deputy Director-General (Director-General Level) of Office of the National Leading Group on the Fight Against IPR Infringement and Counterfeiting (NLGO) and Deputy Director-General of Bureau of Law Enforcement and Inspection of the State Administration for Market Regulation (SAMR) Lu Zhengmin delivered the concluding remarks. Lu Zhengmin emphasized that the Chinese government attached great importance to the protection of intellectual property rights and the fight against infringements and counterfeits. In response to the new challenges, NLGO would continue to take Xi Jinping's Socialism Thoughts with Chinese Characteristics in the New Era as a guide, thoroughly implement Opinions on Strengthening Intellectual Property Right Protection; adhere to the principles of governance in accordance with the law, integrate the fight against crimes with promoting the rule of law and coordinate all sectors of the society; work with the relevant departments and regions to study and solve issues that involve IPR, fully reckon on social organizations such as foreign-invested enterprises to protect right holders' legitimate rights to the maximum extent.
The Workshop also invited QBPC members to introduce their winning cases in the 2019-2020 Top Ten Cases in IP Protection and Model Cases Bridging Administrative and Judicial IP Enforcement Selection. In the subsequent panel discussions, representatives of the administrative enforcement agencies and QBPC members exchanged opinions on difficult and priority IP issues. The wide selection of topics in such depth was indeed a rare occasion. The main theme that connected all these discussions was how the right holders can better work with enforcement agencies to deter illegal behaviors. Since the publication of the Plan to Deepening Party and State Organization Reform, the duties and responsibilities of administrative agencies have become clearer and better structured. This has greatly improved efficiency and made it easier for corporations to work with the agencies. While corporations can bring helpful information and tips to enforcement agencies, the agencies can guide right holders on choosing the best way to protect their IP rights. Below is the detailed coverage of these sessions. (by Andrei Yang)